Line Producer, Production Manager, Post Supervisor
During World War II, the usually sleepy town of Gander, Newfoundland is abuzz with activity as the stopover point for many flights between North America and the European Theater. Teenager Terry Fleming, who lives just outside of Gander, is feeling conflicted. He wants to work in Gander so that he…
TV Movie – Newfoundland (August 2005 – June 2006)
Location Manager
A science team that works for the Office of Scientific Investigation and Research (O.S.I.R.) investigates the reports of supernatural phenomena.
TV Series – 22 Episodes (April 1998 – January 1999)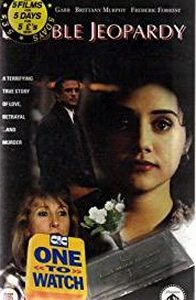 Location P.A.
A Baltimore policeman has an extramarital affair with a 16-year-old waitress. She bears a son and while seeking child support, is suddenly murdered, and the policeman becomes the prime suspect.
TV Movie (November 1995 – December 1995)